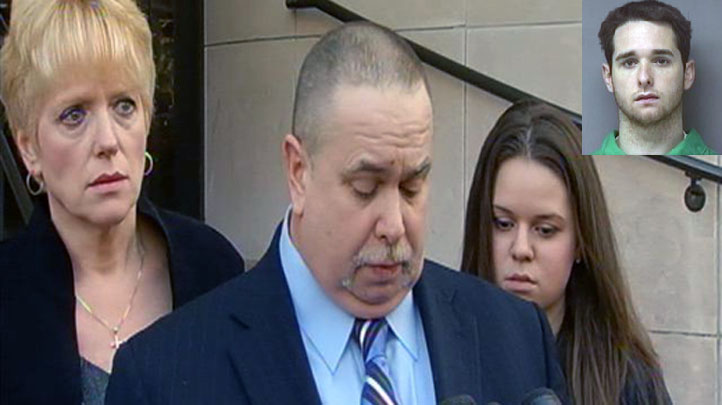 After Ray Clark III pleaded guilty on Thursday to the murder and attempted sexual assault of Yale graduate student Annie Le, his father, Ray Clark II, spoke outside the courthouse.
"Ray has wanted to reach out and express his remorse of having caused this horrible tragedy. However, Ray and my family have followed the advice of his attorneys and not made any comments while the case was pending," Ray Clark II said.
"As a parent, it is very hard to think that your child could commit such a horrible crime."
Ray Clark III's mother and his fiancé, Jennifer Hromadka, stood by Ray's father as he spoke.
He said he'll never again see his son outside the walls of a prison.
"We will live out our lives knowing he is behind bars, but we are proud of Ray for taking responsibility for his actions and pleading guilty," he said. "I cannot tell you how many times he sobbed uncontrollably, telling me how sorry he is, telling me how his heart is tortured by the reality that he cause the death of Annie."
He said his son has always been a kind and gentle person who loved sports and his fiancé dearly.
"We are devastated," Clark III said.