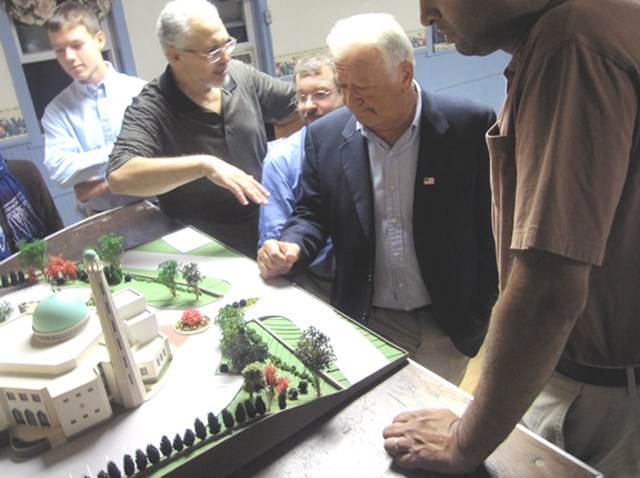 Plans are off for a controversial 2,700-square-foot mosque and community center on Fillow Street in Norwalk, at least for now.
Al Madany Islamic Center of Norwalk has withdrawn its application "without prejudice," the Norwalk Hour reports.
The group plans to resubmit its plan after addressing "certain technical comments and make certain technical revisions to the plan," the Hour reports, citing a letter Fairfield attorney John Fallon sent to Norwalk's Planning Director on Tuesday.
There had been some anti-Islamic sentiment about plans for the mosque, including a threatening phone call to one member of the center, but most critics appear genuinely concerned about potential parking and traffic problems.
The Al Madany Islamic Center of Norwalk worships in a home now and organizers proposed a mosque, the Stamford Advocate reports.
The proposal came as plans for a mosque near Ground Zero have met fierce opposition and a representative of Al Madany recently told The Advocate of Stamford that website news stories about the mosque have generated some racist comments online.
A public hearing scheduled for Wednesday will be canceled, the Hour reports.
Follow us on Twitter @NBCConnecticut, on Facebook, and sign up for breaking news SMS alerts on your phone by texting "CTBREAKING" to 622669.
Copyright AP - Associated Press