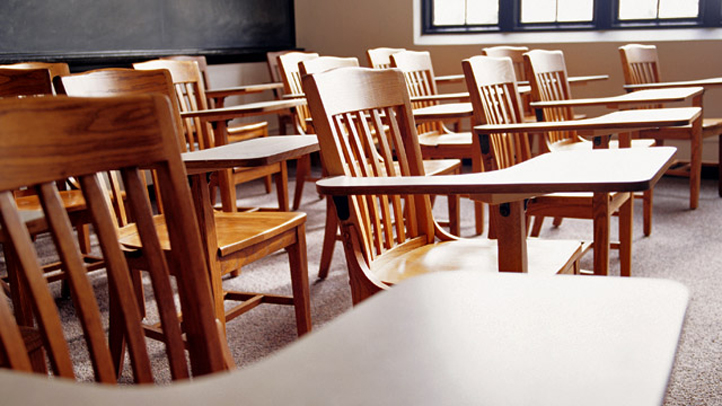 Some new faces will be walking the halls at Roberto Clemente Leadership Academy in New Haven, and they are not students.
The New Haven Board of Education voted on Monday night to hire turnaround specialists to improve the failing school for students from kindergarten through 8th grade.
The board voted to spend about $450,000 a year to bring in New Jersey-based Renaissance School Services.School officials said they expect to get a state grant that will cover the cost.
New Haven Mayor John DeStefano and Supt. of Schools Dr. Reginald Mayo recommended that the school board hire the private firm to lead changes at the school.
"I think it's a way of accelerating and intensifying the work a lot sooner, a lot faster," Mayo said.
Steven Adams was one of few parents to attend the meeting.
"If that's what's needed, bring it in, bring it on. Whatever is needed to get my kids and everyone else's kids performing better, more educated, you know, let's have it," Adams said.
New Haven Federation of Teachers President David Cicarelli also spoke in favor of bringing in the outside firm. Renaissance School Services President Richard O'Neill said his team will assess all teachers in the school.
"As for the faculty in the building, it will be a mutual set of decisions about who stays and who goes. It will be up to them, as well as be up to us," O'Neill said.
It's already decided in the contract that Renaissance will hire three new administrators through a local and national search that starts immediately.
O'Neill also said parents of the school's 550 students will be called on to be more involved.
"Parents can expect to be more fully engaged at the school next year," O'Neill said.
Adams sees that as a positive change.
"I think that's going to help give a big step forward to turning around the school," he said.
According to Renaissance School Services, 85 percent of schools they've worked with have made significant progress and met federal benchmarks within two years. They have the same expectation for Roberto Clemente Leadership Academy.