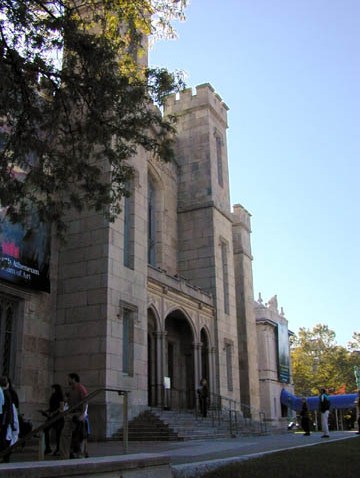 Connecticut's annual open house day is on June 9 and there are several places across the state to tour for free.
Several sites and museums across the state will charge no admission and some are giving out free small gifts for the day that celebrates all things Connecticut.
The governor's residence, at 990 Prospect Ave., will be open to the public for tours from 10 a.m. until 2 p.m. Information on the history of the Connecticut governor's residence can be found on the governor's website.
Mercurial Gallery, at 11 Library Place in Danbury, will host the opening reception for the Tattoo Show, featuring five local artists, with complimentary refreshments.
Willow Tree Pottery, at 24 Bebbington Road in Ashford, is open from 10 am. To 4 p.m. and visitors can receive a handmade amulet or bead of clay.

Lyman Orchards, 32 Reeds Gap Road in Middlefield, is offering free strawberry shortcakes for the first 100 people to arrive at the Apple Barrel.

At Litchfield Historical Society, at 7 South St. in Litchfield, you can make a craft and try your hand at making homemade ice cream.
The Imagine Nation Children's Museum at One Pleasant St. in Bristol will focus on bubbles and offer a complimentary ice cream cone in the old fashioned 1940s soda fountain. Whip up a batch of "bubble-stuff" and craft fun gadgets to produce all sorts of bubbles. Learn how to make your own unique bubble wand using simple tools and household items. Museum hours are 11 a.m. to 5 p.m.
Creamery Brook Bison, at 19 Purvis Road in Brooklyn, is offering half-price 40-minute wagon rides at $5 to see the bison.
At Prudence Crandal Museum, 1 South Canterbury Road, in Canterbury, you can participate in a craft table, "Millinery Magic" and make a door decoration from 1 p.m. until 3 p.m.
Karen Rossi Studios, at 60 Estey Road in Norfolk, is offering free kids craft projects including rock painting, stick sculpture, and art from nature. The open studio is open from 1 p.m. until 4 p.m.
At the New England Carousel Museum, 95 Riverside Ave. admission is free and for $5. A craft class will be held for children to create a card to insert a photograph of themselves for Dad on his special day. The class is from 1 p.ml. to 3 p.m.
Many more events are located on the Connecticut tourism site.