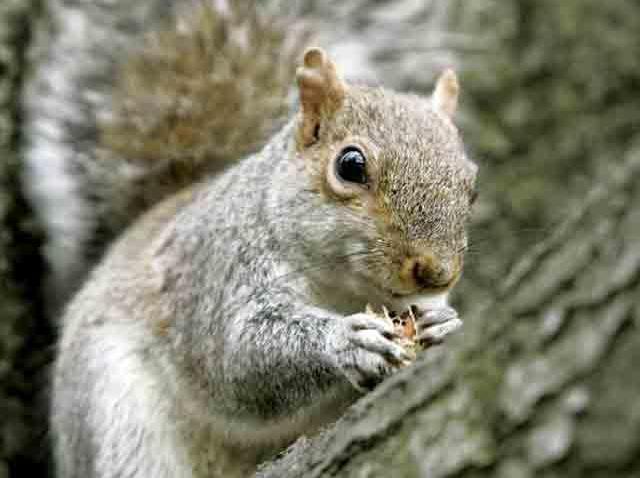 Uninvited guests are traumatizing Yale University students.
Students say there's a problem with squirrels in Welch and Farnam halls, the Yale Daily News reports, and one student says she had a rather unfortunate wake-up call just weeks into first semester.
"I felt its claws on my forearm, and as I woke up, it jumped off my head and onto my roommate's head," Elsie Sowah told the Daily News.
That was the first of three squirrel-related problems for Sowah, the newspaper reports.
"The squirrel situation is a much bigger issue than I think anyone wants to tackle," Jerry Irizarry, an Old Campus facilities superintendent, said. "I think attempts were made in prior years and the steps that were made have been met with resistance."
Sowah's third encounter of the squirrely kind happened in mid-March when she returned to her fifth-floor room and found M&Ms on the ground, toiletries scattered and books knocked over. She reported the problem and was later told that the rodent was building a nest under her bed, the Daily News reports.
"The squirrel was a genius," Sowah said. "It brought a handkerchief across the room that was attached to the fridge by two magnets over to the nest it was making under the bed because it knew it needed more cloth."
There is a solution in the works for Sowah's room -- a screen will be installed over the two skylight windows of the fifth-floor room.
Over at Farnam Hall, Meg Sosnowski. tells the paper, rodents visit her suite too. Right before Thanksgiving break, Sosnowski stepped out of the shower to see a ssquirrel "nonchalantly walking through the bathroom."