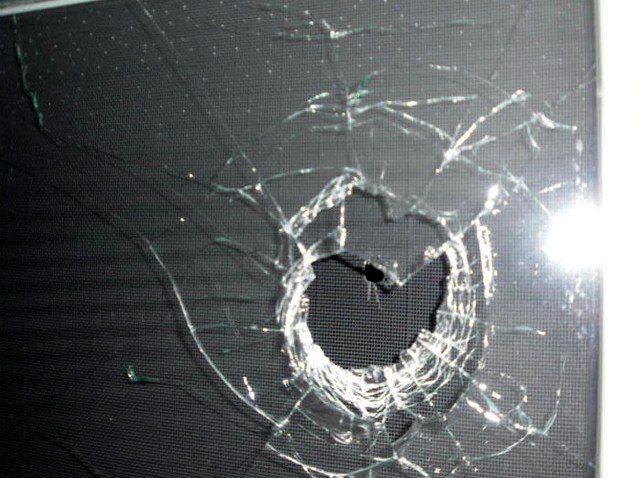 Sue Braun has a photo a neighbor took in January of a shattered window and a bullet that pierced a child's bedroom window in Enfield.
"Where the bullet came through was less than a foot away from where a child would normally be sleeping," Braun said.
The homeowner whose home had the bullet hit didn't want to be identified, but allowed Braun to share the pictures with NBC Connecticut.
"With my kids playing outside, I was a little worried," Braun said. And then in June, another bullet another house in Braun's neighborhood.
That homeowner also didn't want to be identified, but told NBC Connecticut he noticed damage to the siding and when he went to replace it, he noticed a bullet lodged in the side.
"I was in shock. My son sleeps close to where it was," the homeowner said.
Three bullets have been found in the past six months in homes near Light Street in Enfield. Neighbors blame a nearby firing range that the Enfield Police Department uses for training.
About three-quarters of a mile from the neighborhood, Enfield Hunters Club sits on Town Farm Road.
Enfield Police Chief Carl Sferrazza told NBC Connecticut that the Enfield Hunters Club has been around for 50 years, the police department has trained there for 12 years and there's never been a problem.
"The police range officer did some tests and the department is confident that the bullets are not from the police," Chief Sferrazza said.
That answer is not sitting well with the neighborhood.
"But then the question is, 'Where are they coming from and why are they all the same caliber and why are they ending up in houses?" Braun said.
Community members say the bullets needs to stop, because the stakes are too high.
"They need to relocate the range for sure. There's too many kids in the neighborhood," said the man who found a bullet in his siding.