"When it rain, I come when it snow, I come. When it's windy, I come. Every day, no matter how the weather is. Because they waiting. No matter what time it is they waiting."
Willie The Cat Man Tends to Feral Cats Across Hartford
Feral cats across Hartford have come to recognize the man who tends to them. To many of the people who see him, he's known as Willie the Cat Man.
"I feed them the best food I can find because if I'm going to give them something, I don't want to give them bad stuff. I give them something they eat. I see them happy eating what I put down you know," Willie said.
Meet Willie the Cat Man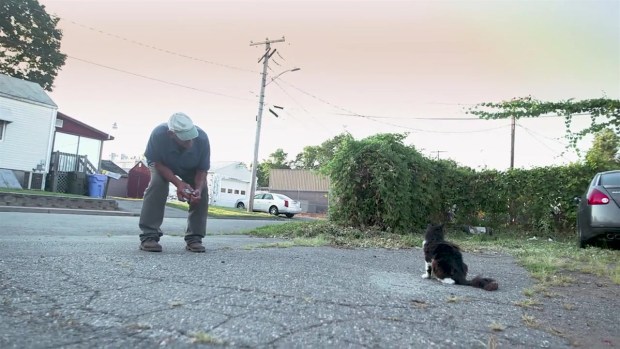 Many feral cats, usually cautious and skittish, know him, trust him and have grown to rely on him for their next meal.
"They always afraid because they had no human contact when they was born, they always hiding in the shadows. So they don't trust anybody. Little by little with the food you know you can gain the trust."
He journeys 22 miles across the city to feed over 50 feral cats – 16 stops, every single night.
"I don't miss a day. Because they're hungry and then they don't listen to the weather, they don't feel unhungry, you know? So I come if it's windy I come if it's snowing I come, if it's 15 degrees outside, I come. Maybe one or two come out. One time I got one that was really sick. She was really cold frozen. So I put her in my minivan put the heat full blast," he said.
The ritual started with a promise he made to his father 24 years ago.
"I made a commitment to my father in heaven that I would take care of the animals and that's what I'm doing you know? If I stop doing that I let him down."
Willie does more than just feed the animals. He also does his part to control the stray cat population, trapping the cats and taking them to a vet to be fixed. Once they've healed, he brings them back and sets them free.
Caring for the cats is costly. Willie collects and sells scrap metal as one source of cash.
"People call me because they know what I do with the cats so people call me 'I got stuff' - mostly the garages they give me a lot of scrap metal," he explained.
Willie makes sacrifices to serve the cats without question.
"When I help somebody, when I help my animals I feel comfortable. I feel happy," he said.