Kerri-Lee Mayland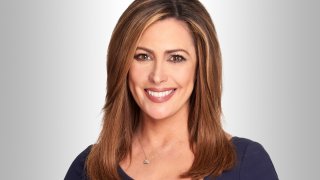 Kerri-Lee Mayland is a multiple Emmy Award-winning anchor at NBC Connecticut.
Originally from Victoria, British Columbia, Canada, Kerri-Lee became a U.S. Citizen during her time at NBC Connecticut and now calls New England home.
Kerri-Lee is a broadcast veteran who has been anchoring and reporting for 25 years, in major markets all across the country. She began her education on the west coast of Canada at the University of Victoria where she worked at the campus radio station and interned at CHEK 6 TV. She then moved south to the U.S. to study at the Walter Cronkite School of Journalism at Arizona State University. She was awarded a scholarship to study in the broadcasting department, as well as earning national collegiate rankings in both TV and Radio during the William Randolph Hearst Competitions two years in a row. She also reported for ASU's Southwinds TV program, before moving on to work at KTAR radio and KSAZ TV (CBS) in Phoenix, AZ. She then made the move east after landing an anchor/reporting position at WMDT-TV (ABC) in Salisbury, Maryland.
After a year working in news on the Delmarva Peninsula, Kerri-Lee was offered a job at WTTG-TV in Washington, D.C. where she launched their breaking news helicopter. During her time reporting and anchoring at FOX 5, she covered everything from the Monica Lewinsky scandal to the disappearance of Chandra Levy to filing live reports for both CNN and Fox News on various assignments. She was asked by the White House to introduce then Vice-President Al Gore at a traffic summit held in the Executive Wing.
Kerri-Lee then moved onto Boston, MA where she accepted a job as a weekend 10 p.m. anchor and reporter at FOX Boston. Her assignments included traveling to report on every twist and turn of Election 2000 from the hanging chads in Tallahassee, FL, to the steps of the Supreme Court in Washington, D.C. as the recount story raged on. It was during her time in Boston she was sent on one of the biggest stories of our generation and reported from the front lines of the horrific aftermath of 9/11 in New York City. She was embedded with the New England FEMA Taskforce hours after the World Trade Center towers collapsed. Kerri-Lee and the first responders slept on the floor of the Jacob Javitz Center and took shifts heading into an area to which few other news crews had access. She and her photographer were awarded a National Headliner's Award for the nearly three weeks of coverage they provided.
Kerri-Lee then moved on to FOX Philadelphia where she became the new co-host for Good Day Philadelphia along with Mike Jerrick. During her time in Philadelphia, she launched the station's new 11 a.m. and 5 p.m. newscasts, eventually being promoted to the main 10 p.m. anchor seat. She also solo anchored a political show called "The Last Word" during the 2008 election cycle. She was awarded Emmys for "Best News Anchor" in the Mid-Atlantic Region twice. She has interviewed countless celebrities and newsmakers, and was featured in W Magazine, PhillyFIT magazine, and Row Home Magazine, which she still writes for as their Green Space Editor.
When the balance of work and family became something she and her husband, Kirt, wanted to put at the forefront, she joined NBC Connecticut to be near family and to expand her own family. She had her second child, Katalina, in 2011, and like her older brother Van, both kids were born in the nation's first hospital established by Ben Franklin. The children are proud of their Philly roots but they are definitely being raised as true blue Nutmeggers. Her kids are involved in sports, clubs, and activities while Kerri-Lee has been busy covering some of the biggest stories in Connecticut since she arrived in 2010.
Despite her busy news schedule, Kerri-Lee has also remained very involved in the community in some unique ways. She has a very active role in Make-A-Wish, from hosting Miles for Smiles to emceeing their annual Wish Gala at Mohegan Sun.
She also emcees the Mystic Aquarium Gala every year. You can call her "Private Kerri-Lee" since she cleared equestrian boot camp training and earned her silver spurs with the Connecticut Governor's Horse Guard, the oldest continuously running troop in the nation, best known for accompanying George Washington and riding in presidential inaugurations.
She swapped her spurs for ballet shoes when she trained to dance in the 2018 Nutcracker with the Hartt School of Dance at the University of Hartford.
The Mayland family lives in central Connecticut but enjoys weekends living on the Connecticut shore, as well as spending time in the Litchfield Hills, where Kerri-Lee runs an AirBNB. She loves interior and landscape design, as much as she loves outdoor sports with her family — from scuba diving, to hiking, skiing and horseback riding - you'll find Kerri-Lee keeping busy with it all.