Ted Koppy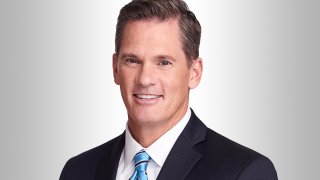 Ted Koppy is an anchor for NBC Connecticut. He can be seen weekday mornings from 4:30 – 7 a.m. on NBC Connecticut Today alongside co-anchor Heidi Voight and First Alert Meteorologist Bob Maxon.
Ted is a familiar face in Connecticut media. He has worked at News 12 Connecticut and before that, WTNH in New Haven.
Ted got his start in journalism in 1991 at KDLT in Sioux Falls, South Dakota, and over the course of time has covered some memorable stories, among them, President Bill Clinton's State of the Union address on the heels of the Lewinsky scandal, and reporting from Shanksville, Pennsylvania during September 2001.
Ted has won two Emmy awards. He was proud to tell the story of 89-year-old Bob Koch of Fairfield, who volunteers several days a week building houses for Habitat for Humanity. The story was recognized with an Edward R. Murrow award, as well as an Emmy nomination.
Ted has been married for over 20 years, and he and his wife live in Milford with their two daughters. Family time is important to Ted, who enjoys fitness training, competitive sprinting, downhill skiing and ice hockey.
There's so much that Ted loves about living in Connecticut. He can be found exploring restaurants, enjoying all the shoreline has to offer, and taking hikes and drives through this scenic state.